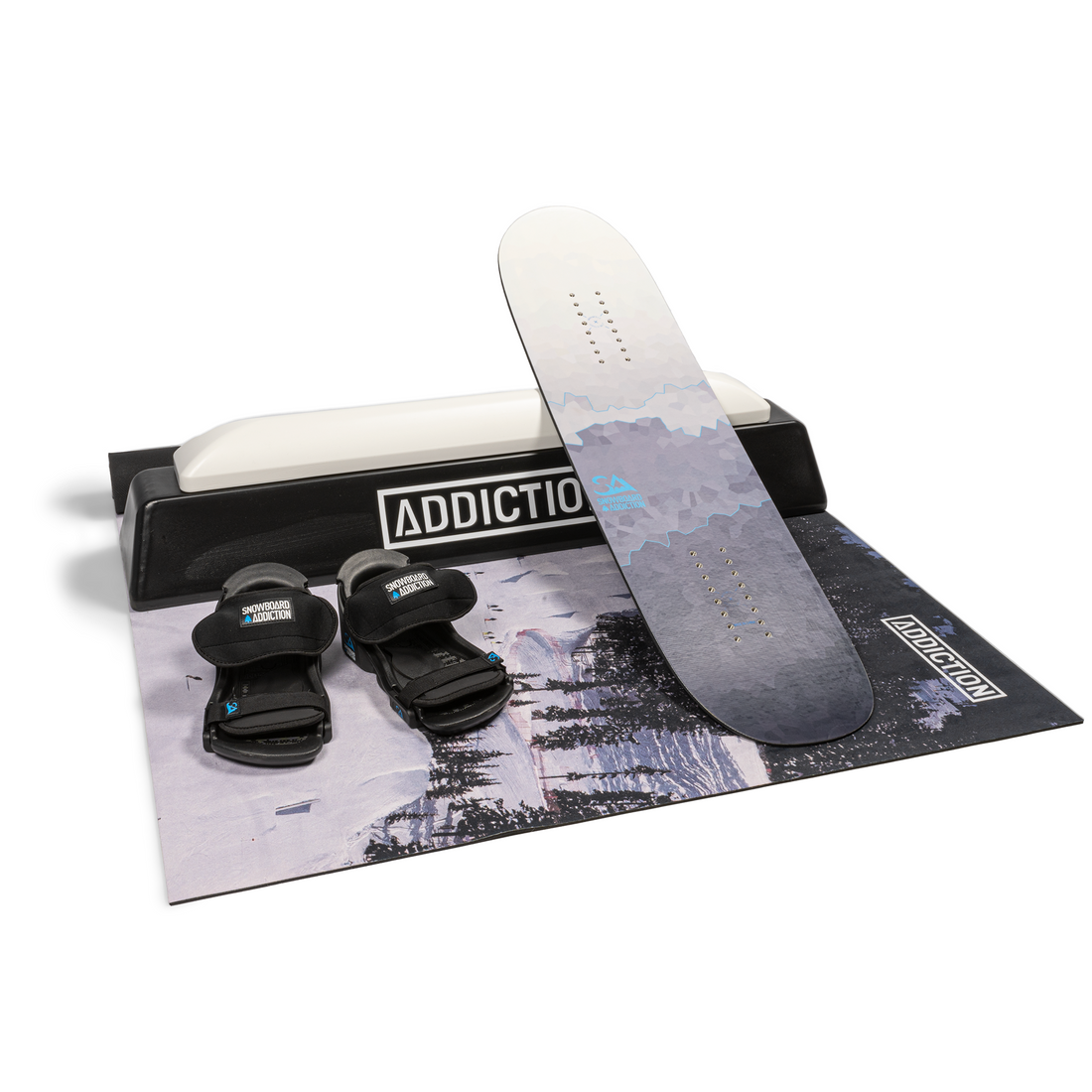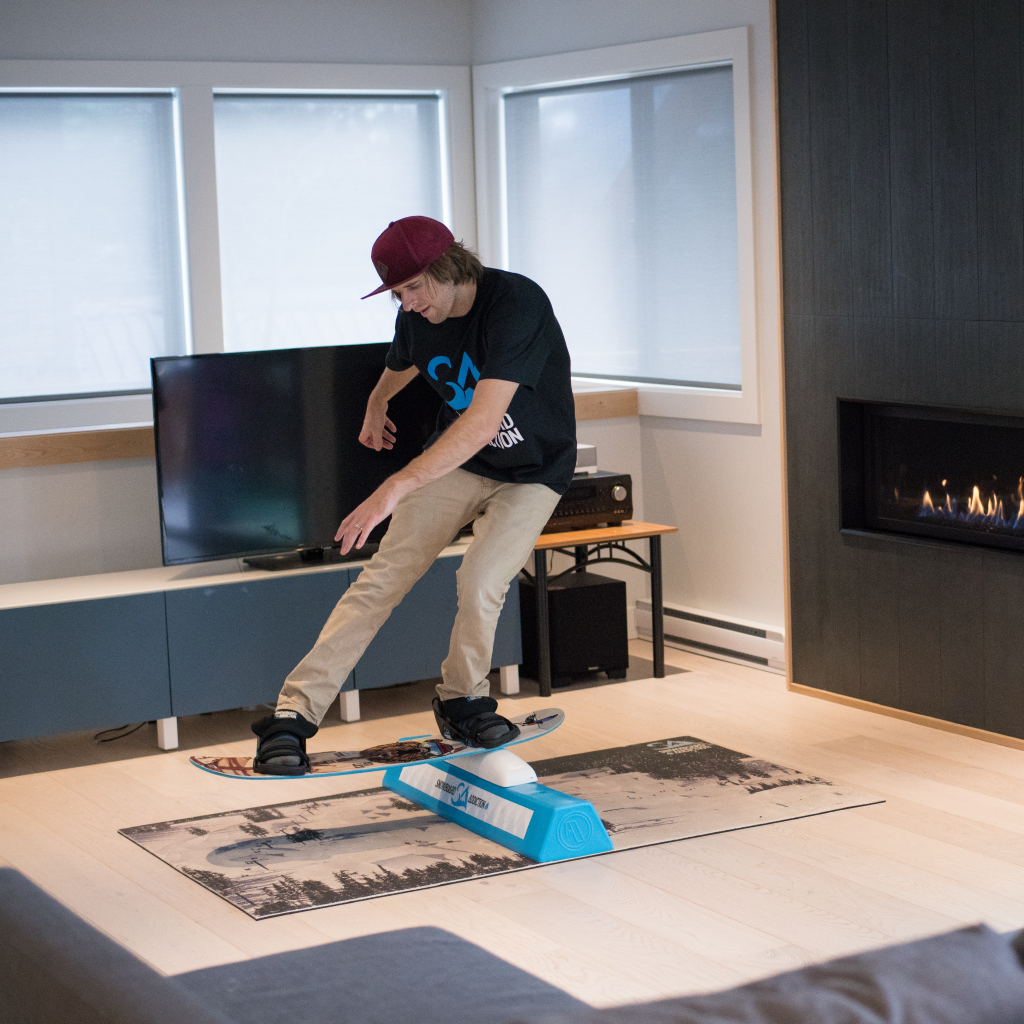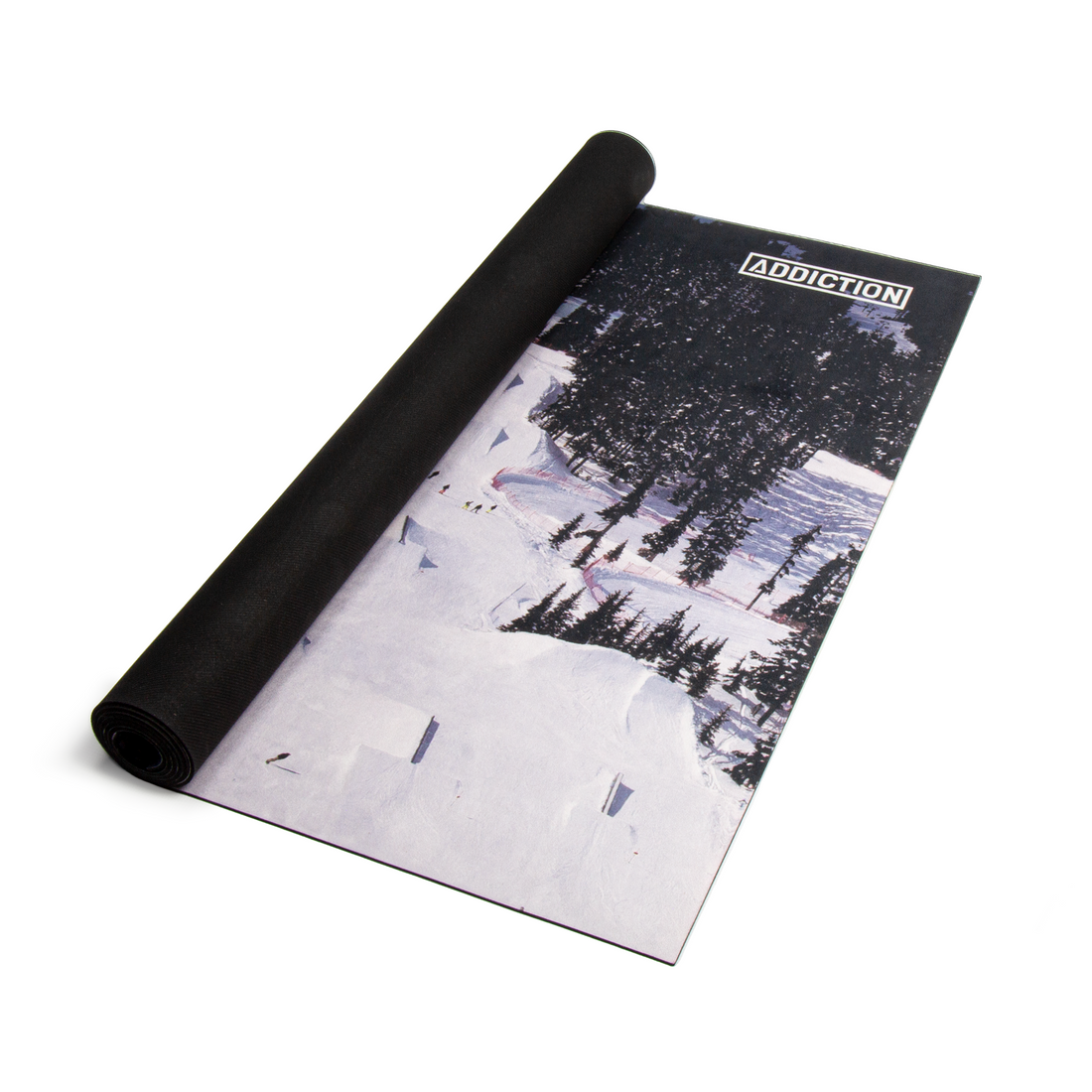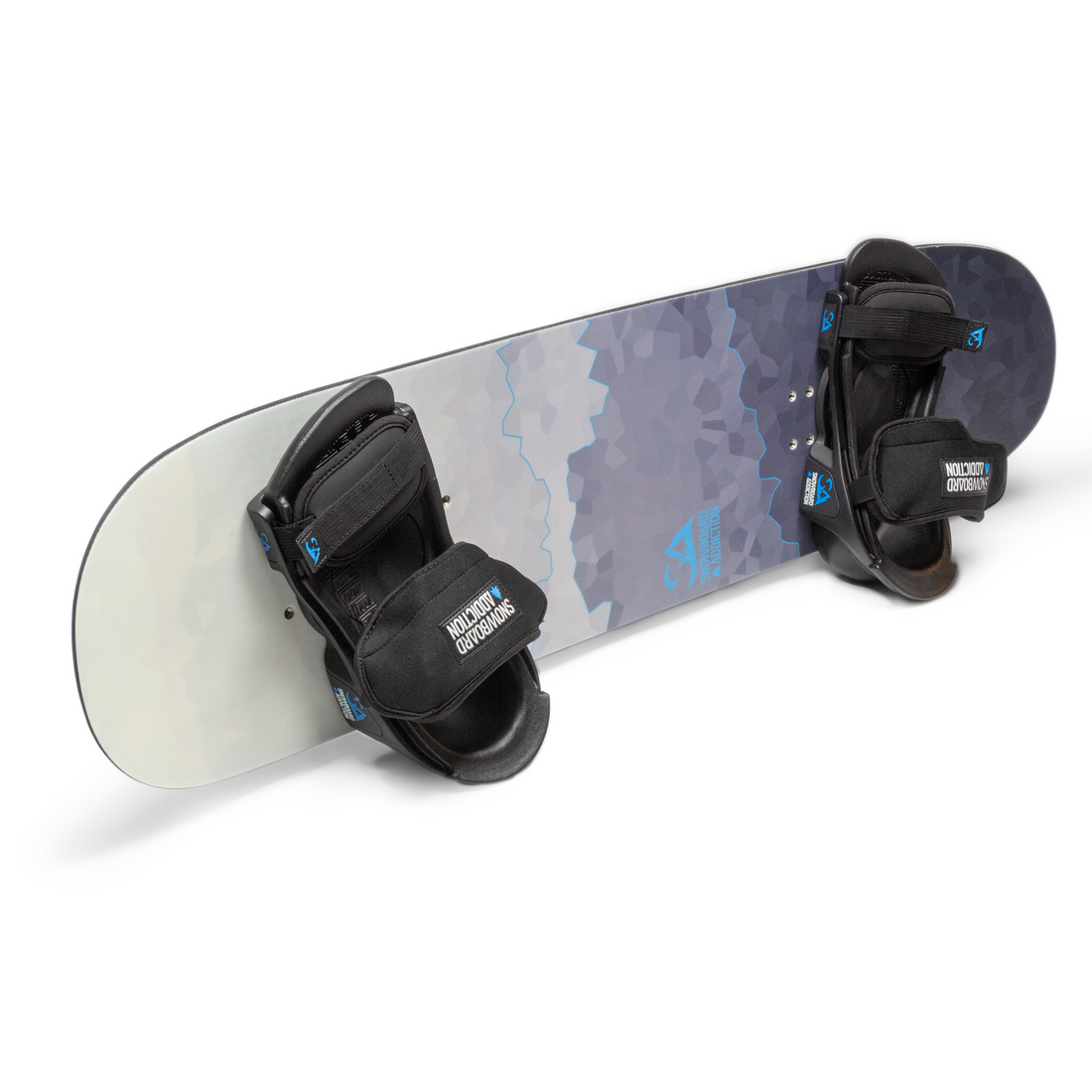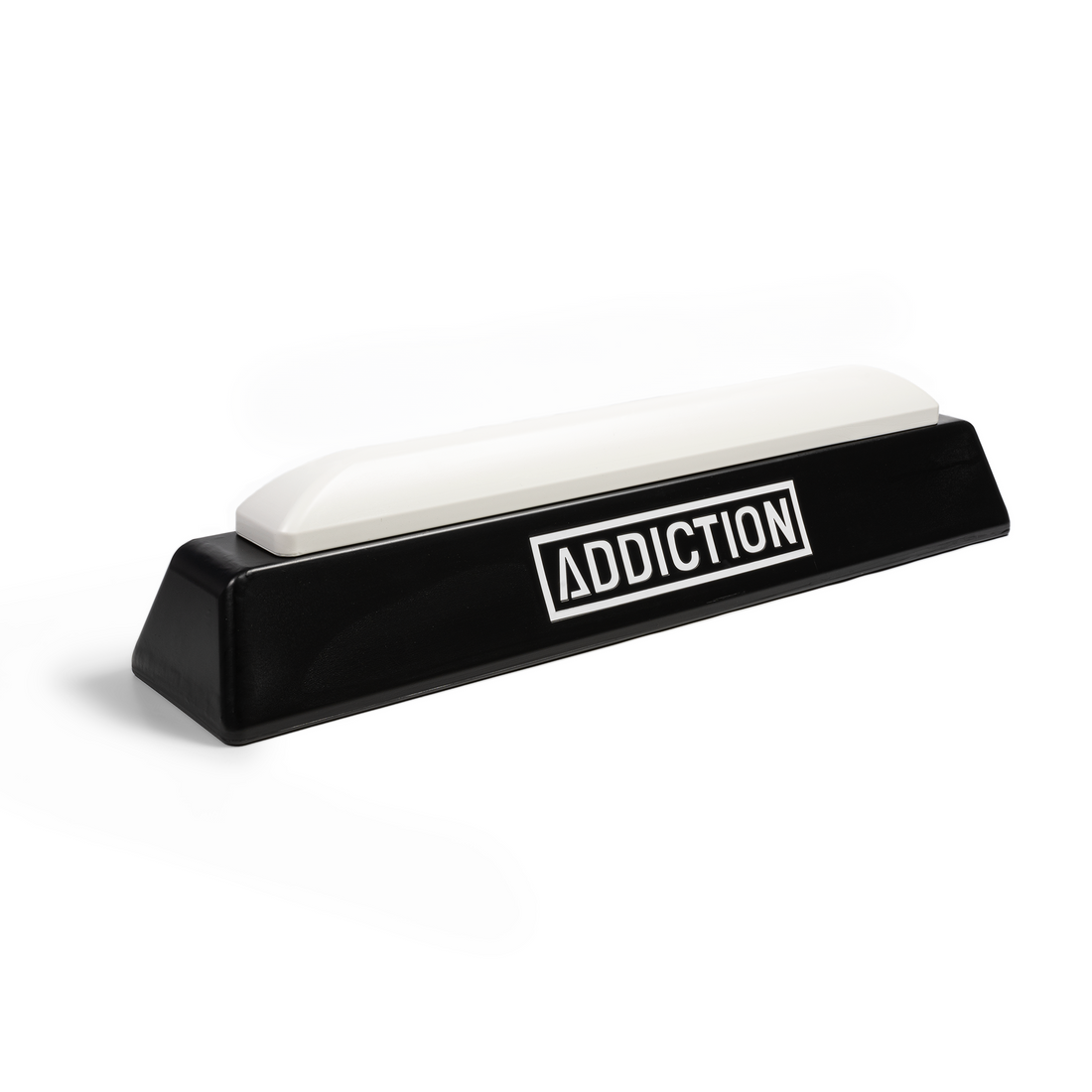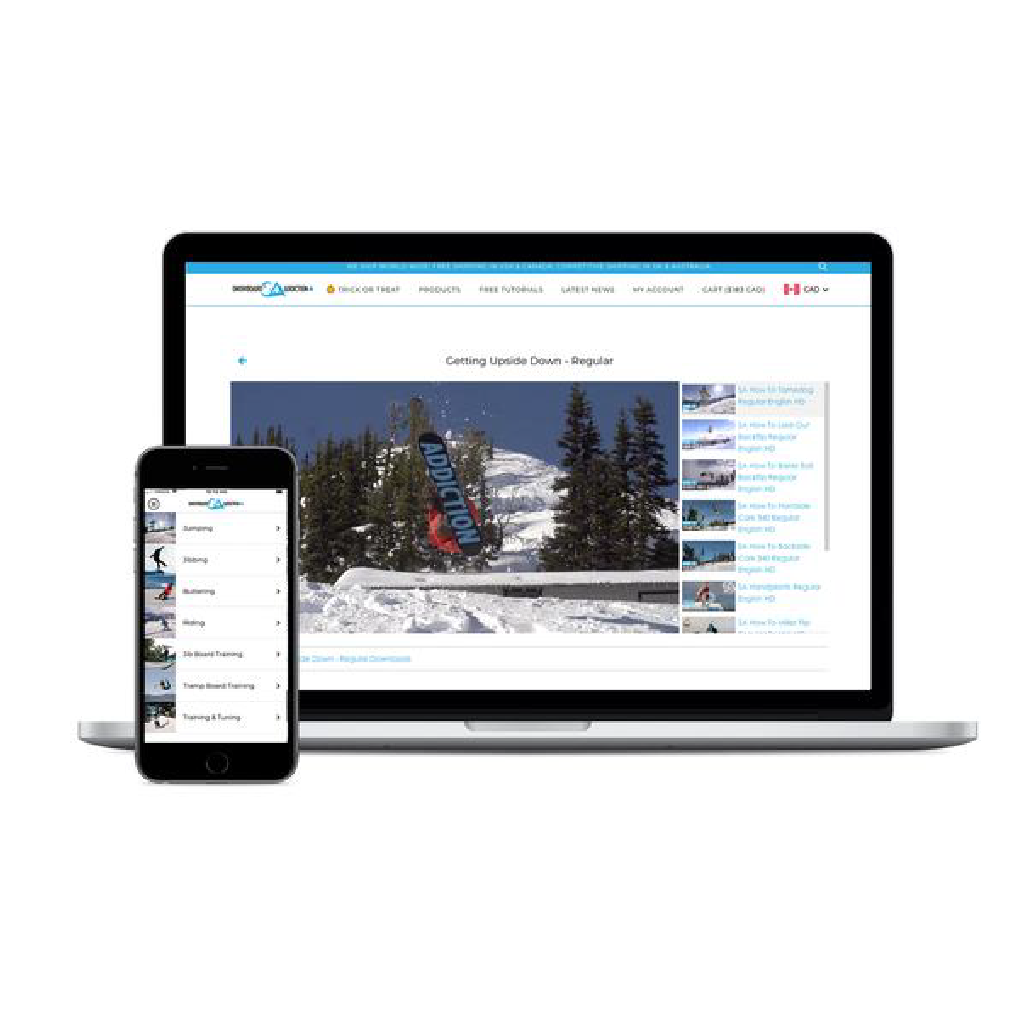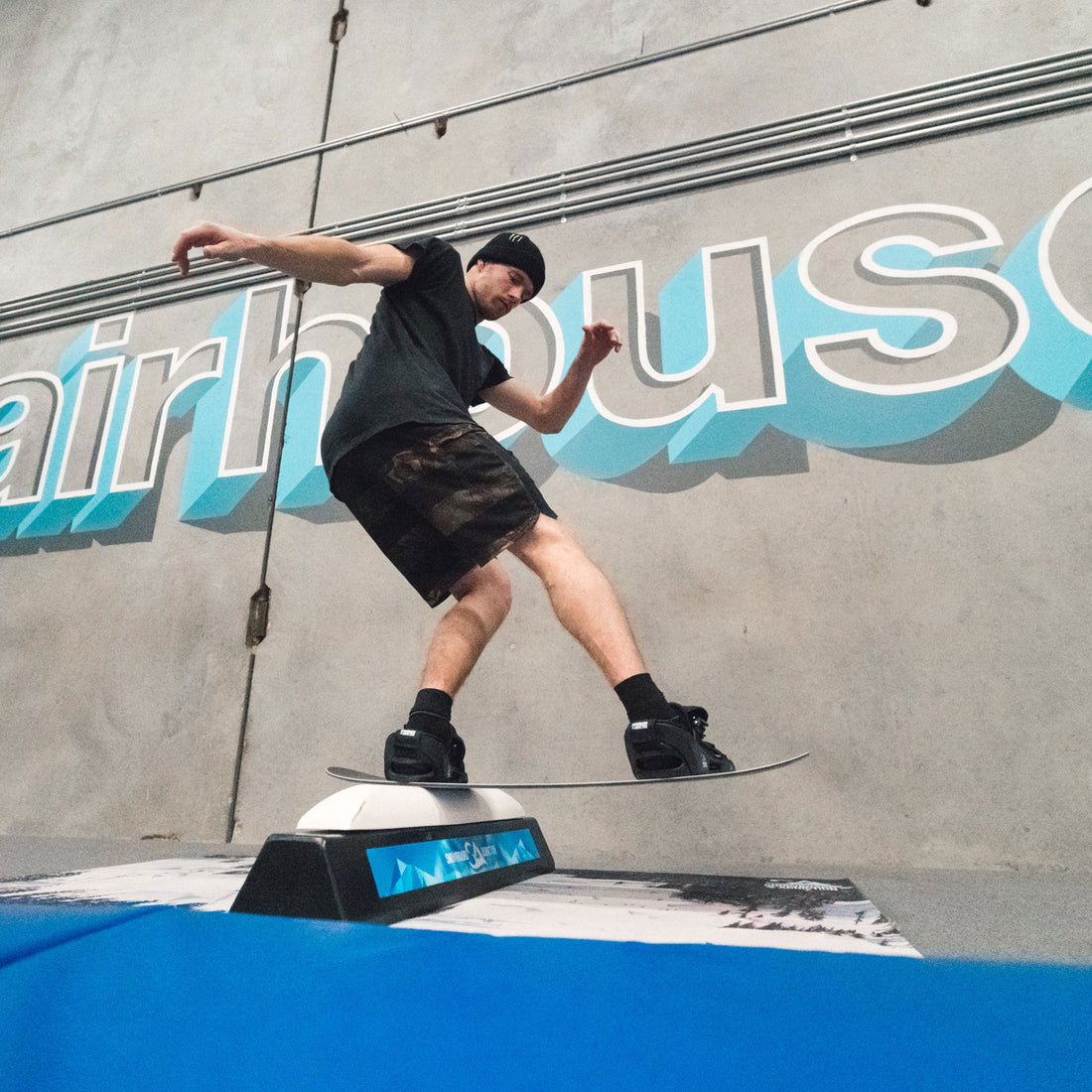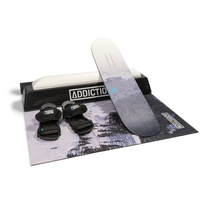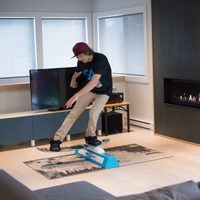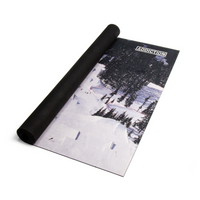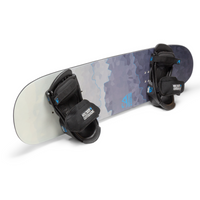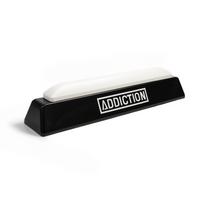 Unlock Your Jib Potential!
Whether it's your first season hitting rails or you're looking to be crowned King or Queen of the rail, this is the setup that you've been looking for!
Learn more below!
The Jib Board
Smooth Sidewall Construction
Our smooth sidewall ensures maximum performance and durability through the seamless design, while boosting the board's aesthetics!
Additional Inserts
With 8 sets of inserts, our new board offers a stance width from 12.5" for the groms to 23.5" for taller riders and everywhere in-between.
The Training Bindings
Quick Entry Buckle System And Velcro Toe Strap
The Snowboard Addiction Training Bindings are equipped with a quick entry buckle and ladder system plus a velcro toe strap for ease of use.
Buckle Comfort Cover
To maximise your training experience, our cushy cover around the Buckle System leaves you with a binding that is streamlined for use in all environments.
The Balance Bar
Beginner To Advanced
Engineered to help beginners learn tricks and experts refine their skills.
WTP™ Rail Extension
Adjust your Jib challenge by adding or removing the White Top Piece to simulate sliding boxes and rails.
The Training Mat
XL Sizing For XL Training
Regular sizing just isn't enough. This double wide mat allows you to throw down safe in the knowledge you'll have a cushioned landing.
The Mountains In Your Living Room
The inspiration of this image comes from "Black Park" in Snowboard Addiction's home resort, Whistler Blackcomb.